Let's Dish / Easy Recipes
Reindeer Sugar Cookies
What do you need to make reindeer sugar cookies? Plenty of doe!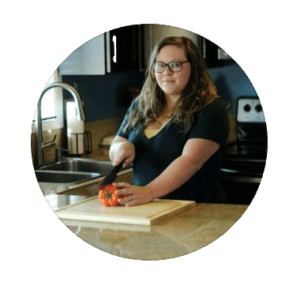 Thank you to Liz from @glutenfreemomcolorado for sharing her adorable cookie creations!
Total time: 45 minutes
Prep time: 30 minutes
Bake time: 15 minutes
12 Servings
Ingredients
1 package Sweet Loren's Sugar Cookie Dough
1 cup chocolate frosting
⅓ cup white/vanilla frosting
24 mini pretzels (gluten-free or regular)
24 mini chocolate chips (about 1/4 cup)
Red & green chocolate candies
Preparation
Preheat oven or toaster oven to 325℉.
Place cookie dough portions on a parchment paper-lined baking sheet 2 inches apart.
Bake 13-15 minutes, or until golden brown on top. Since ovens vary, check at the shortest time and add time as needed.
Cool cookies for 15 minutes. Then, set in the fridge to chill for an additional 15-20 minutes.
Spread a generous amount of chocolate frosting on top of each baked sugar cookie.
Next, use the white icing to pipe two eyes and a nose onto one of the chocolate-iced cookies. Place two mini chocolate chips on top of the white-icing eyes. Place a red or green chocolate candy on top of the white-iced nose.
Next, place two of the pretzels at the top of the reindeer's face, like the ears.
Store these cookies in an airtight container in the fridge for 3-5 days.
---
---