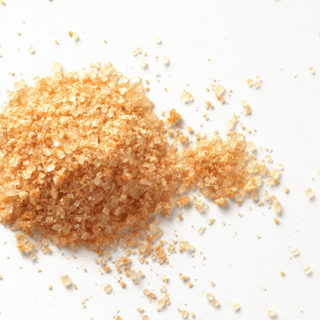 Cane Sugar
We believe in using real plants that create delicious taste and are great to bake with, like pure cane sugar. Our finely ground cane sugar is vegan certified and sourced from the USA.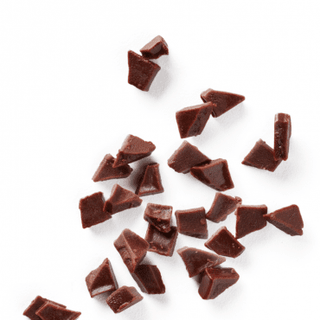 Chocolate Chunks
We're a bit obsessed with our chocolate chunks. And here's why. Made specially for us, our chocolate chunks boast a rich decadent taste and use only 5 ingredients — sugar, unsweetened chocolate, cocoa butter, natural vanilla extract, and salt. That's it. Clean, plant-based chocolate that's filled with antioxidants, protein, fiber and micronutrients like iron, magnesium and phosphorus make our chocolate a superfood.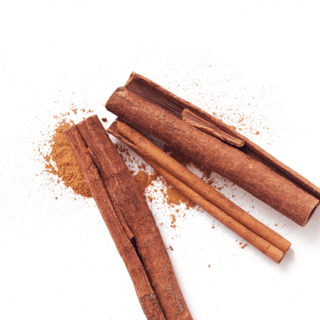 Cinnamon
Even though we use just a touch of cinnamon, we searched far and wide for exactly the right flavor to complement the chewy rolled oats and tart dried cranberries in our oatmeal cranberry Cookie Dough. We source 100% ground Korintji cinnamon from Indonesia and it has a warm, inviting aroma.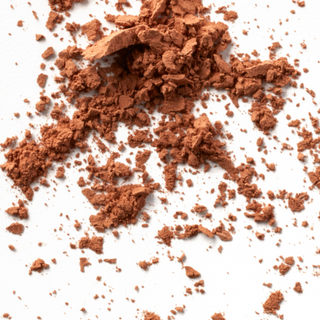 Cocoa Powder
Did you know cocoa powder was a superfood? Well, now you do. At Sweet Loren's we source our cocoa beans from Africa, the Caribbean and South America to add a rich, elegant flavor to our recipes. With all the healthy benefits of dark, pure chocolate, our cocoa powder amps up our recipes with iron, phosphorus, magnesium and zinc.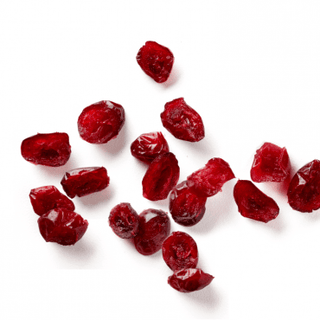 Dried Cranberries
Made from only cranberries, cane sugar and sunflower oil, we make sure our juicy dried cranberries are sweetened that just-right amount. Besides the beautiful bold color and refreshing taste, cranberries contain micronutrients like calcium, magnesium, and potassium. We love how they balance the sweetness and chewy texture of our Oatmeal Cranberry Cookie Dough.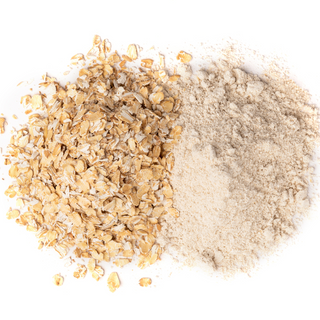 Oat Flour
Among the healthiest grains on earth, oats (or oat flour) are a key ingredient in all our Sweet Loren's products. Our oats are steamed before they're ground into flour — so they're safe to eat raw. High in protein, dietary fiber, potassium, calcium and iron, oat flour is one of our most favorite ingredients to work with thanks to the micronutrients and familiar taste. Oats are naturally gluten free, but due to cross-contamination issues that may occur in mills, we source only Certified Gluten Free oat flour.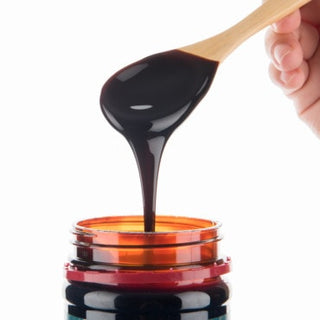 Molasses
Molasses is a sticky, dark liquid that comes from boiled down cane sugar. Bakers love this syrup because it adds moisture and chewiness to sweet treats. We use an especially thick, dark brown molasses that has a rich, robust taste — so we only use a little in our recipes. While you wouldn't expect it, molasses contains micronutrients like calcium, magnesium, iron and potassium.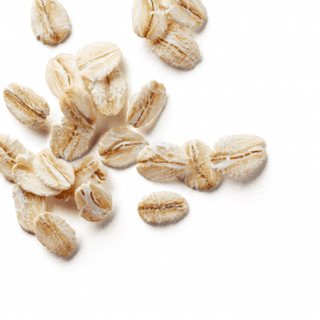 Rolled Oats
Our whole rolled oats have all the awesome health benefits as our oat flour. High in protein, dietary fiber, potassium, calcium and iron, oats add an incredibly satisfying texture to our oatmeal cranberry Cookie Dough. With an array of health benefits like helping to lower blood pressure and reducing the risk of heart disease, oats contain many powerful antioxidants and promotes healthy gut bacteria. It's really just an amazing grain. Rolled oats are naturally gluten free, but due to cross-contamination issues that may occur in mills, we source only Certified Gluten Free rolled oats.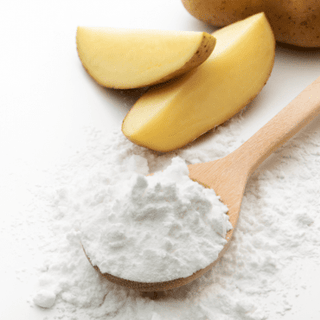 Potato Starch
This might sound a little weird — we're in love with potato starch. Made from — yep you guessed it — potatoes, this starch makes our top-secret gluten-free and plant-based flour recipe sing.
Known as a resistant starch, this ingredient has proven health benefits similar to a soluble fiber, including improving insulin sensitivity, lowering blood sugar levels and offers various digestion benefits. On top of that, it also acts as a prebiotic and feeds the good bacteria into your intestine. Who knew potatoes could do so much?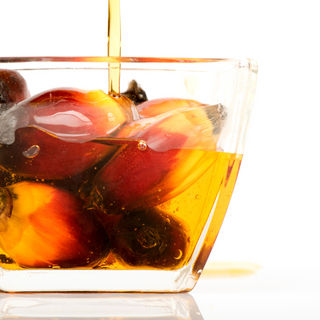 RSPO-Certified Palm Oil
Palm oil is a vegetable oil derived from the mesocarp of the oil palm tree. It's often used as a butter replacement and is a great alternative with no trans fats, a neutral taste, high melting point and is 100% plant based.
When cultivated correctly and sustainably, palm oil is the best vegetable oil to harvest. Unfortunately, palm oil production has severely attributed to deforestation. It's estimated that the farmland needed to produce it accounts for 10% of all global cropland. And to get that necessary space, countries where the oil palm trees grow best — like Malaysia and Indonesia — have had to clear forests to keep up with the demand.
The palm oil we use in our products are proudly RSPO certified — meaning we have ensured our palm oil is sustainably sourced. No deforestation and an ethical supply chain.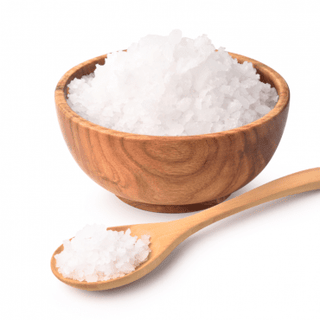 Sea Salt
Like good bakers, we use salt to enhance the flavors of our other ingredients. Unlike all other Cookie Doughs — our unrefined sea salt comes straight from San Francisco's bay and offers an array of micronutrients from the obvious sodium to magnesium and calcium.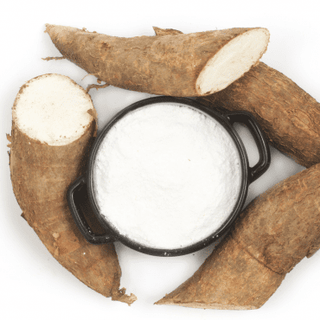 Tapioca Starch
Known for being easy to digest, tapioca starch is extracted from the root of the cassava plant which is native to South America. An essential ingredient in our special flour blend, tapioca starch stands-in for gluten — it binds all our ingredients together. On top of being gluten-free, tapioca starch is grain-free. Can you see why we love it so much?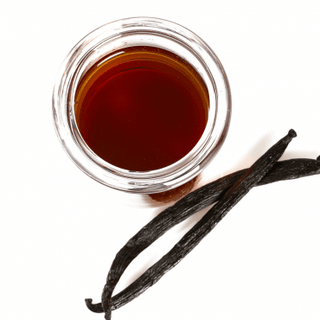 Vanilla Flavor
The role of vanilla in sweet baked goods boosts other flavors within the recipe. Our vanilla flavor is extracted from the Madagascar bourbon vanilla bean. We use it to enhance the special aroma and taste of the perfect, nostalgic recipe we're all craving.