Let's Dish / Easy Recipes
Easter Chocolate Chunk Cookie Cups
Thank you to our friend Angela, @strawberrylanephotos, for bringing these marshmallowy-chocolate Easter Chocolate Chunk Cookie Cups to life!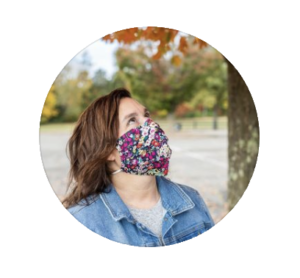 Recipe & photos by @strawberrylanephotos
Total time: 30 minutes
Prep time: 15 minutes
Bake time: 15 minutes
12 Servings
Ingredients
1 package Sweet Loren's Chocolate Chunk Cookie Dough
1 cup pastel mini marshmallows
1/2 cup chopped pecans
1/3 cup mini chocolate chips
Preparation
Preheat oven to 350°F and let Sweet Loren's Chocolate Chunk Cookie Dough come to room temperature so it becomes soft to touch.
Grease a 12-count muffin pan.
Place 1 portion of Cookie Dough into each of the muffin tin cavities.
Bake for 13-15 minutes, until lightly browned. After baking, use a spoon to lightly make indents in the center of each baked cookie to form a cookie-cup.
Remove from the oven, and fill the top of the baked cookies cups with mini marshmallows, pecans and chocolate chips.
Bake for an additional 4 minutes.
---
---