Sweet Loren's Gluten-Free Cookie Dough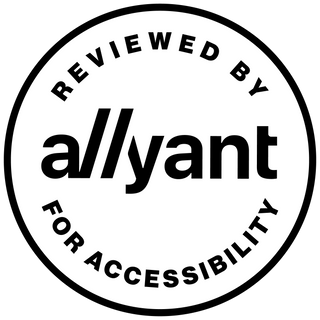 Gluten-free cookie dough – because every body deserves to eat delicious food
At Sweet Loren's, we believe that everyone should get to eat delicious food. That's why all of our products are made with only clean, gluten-free ingredients. You can be proud to serve Sweet Loren's to all your guests no matter if they have celiac disease or a non-celiac gluten sensitivity, are vegan, dairy free, nut free, or simply trying to live a cleaner lifestyle. Sweet Loren's is a delicious and convenient snack for all occasions and for all dietary restrictions, preferences, or lifestyles! All of our gluten-free cookie dough products are free of the top 8 allergens and free of compromise.
We don't compromise on High Quality Gluten-Free Ingredients
How is it that all of our cookie dough products are gluten-free? We use our signature gluten-free flour blend in all of our cookie doughs. This gluten-free flour blend consists of oat flour, tapioca starch and potato starch.
These ingredients were specially selected by Loren because they meet our standards for clean, allergen-friendly ingredients.
---
Gluten-Free Flour Blend Ingredient #1 – Oat Flour
Oat Flour is among the healthiest grains on earth. The oats are steamed before they're ground into flour making them safe to eat raw. High in protein, dietary fiber, potassium, calcium and iron, oat flour is one of our most favorite ingredients to work with thanks to the micronutrients and familiar taste. Oats are naturally gluten-free, but due to cross-contamination issues that may occur in mills, we source only certified gluten-free oat flour.
Gluten-Free Flour Blend Ingredient #2 – Tapioca Starch
Another gluten-free ingredient you can find throughout our doughs is tapioca starch. Known for being easy to digest, tapioca starch is extracted from the root of the cassava plant which is native to South America. An essential ingredient in our special gluten-free flour blend, tapioca starch stands in for gluten and it binds all of our ingredients together.
Gluten-Free Flour Blend Ingredient #3 – Potato Starch
The third component to our gluten-free flour blend is Potato Starch. This ingredient has proven health benefits similar to a soluble fiber, including improving insulin sensitivity, lowering blood sugar levels and providing various digestion benefits. On top of that, it also acts as a prebiotic and feeds the good bacteria in your intestines. Who knew potatoes could do so much?
Gluten-free cookie dough in all sizes and flavors
Gluten free cookie dough has never tasted so good or been easier to enjoy! If you love freshly baked cookies, our pre-portioned gluten-free cookie dough is perfect for you. It comes in an array of delicious flavors including our top selling chocolate chunk, fudgy brownie, oatmeal cranberry, and sugar gluten-free cookie dough. If you prefer raw cookie dough, our rich & creamy gluten-free edible cookie dough is made for you. You can find our edible cookie dough in chocolate chunk, birthday cake, and double chocolate edible brownie batter flavors, available in two convenient sizes, 12 oz made for sharing, or individual, fun-sized 3.6oz oz cups. Can't decide what flavor you like best? Try one of our gluten-free cookie dough sampler variety packs.

At Sweet Loren's, we make our gluten-free cookie dough accessible and delicious for every body so there is no sacrifice or compromise needed. When it comes to eating gluten free cookie dough, there is no sweeter choice than Sweet Loren's. Try your favorite flavor today!