Our Birthday Cookie Cake Pops are a quick and delicious dessert to sweeten any birthday or occasion!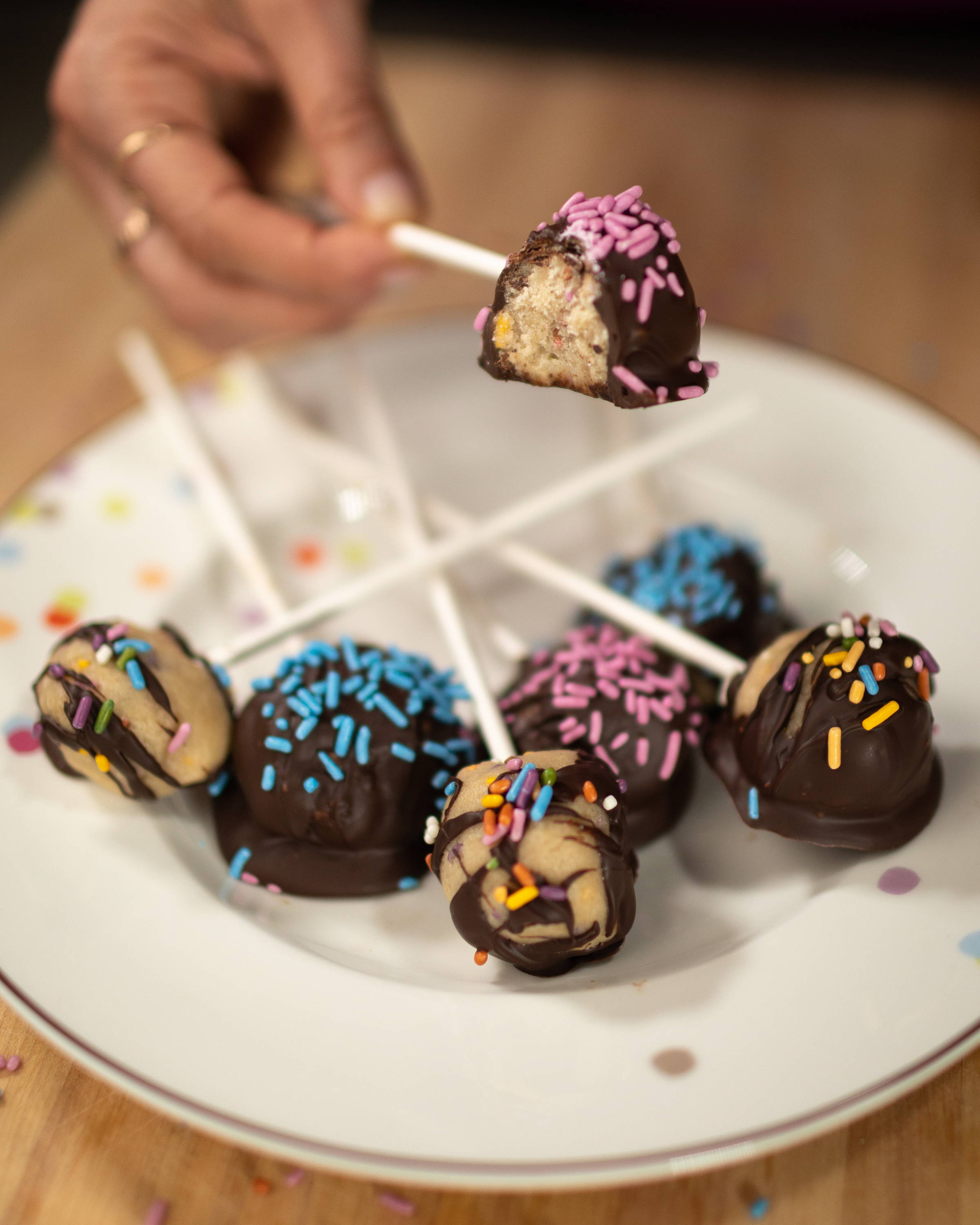 Ingredients:
1 jar Sweet Loren's Birthday Cake Edible Cookie Dough
Chocolate chips
Cake pop sticks
Sprinkles
Parchment paper
Directions:
Cover baking sheet with parchment paper.
Scoop cookie dough from jar and roll into 1-2 inch balls.
Insert cake pop stick into each cookie dough ball.
Holding by the stick, dip each ball in your favorite melted chocolate.
Before chocolate sets, cover in sprinkles to your liking.

Freeze cake pops for 20 minutes to set before serving. Enjoy!
TIP: if you don't feel like covering the whole cookie cake pop in chocolate, you can also drizzle with chocolate and decorate as you wish!
Be sure to share your delicious Birthday Cookie Cake Pops!
Tag us @sweetlorens #besweettoyourself