Let's Dish / Easy Recipes
Strawberry Shortcake Cookie Cups
Strawberry Shortcake has been converted into a cookie and we're all for it!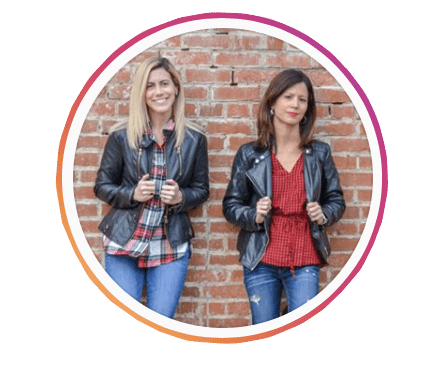 "This recipe is something simple you can make and enjoy with the whole family. You can use different fruits or toppings—the possibilities are endless with Sweet Loren's Sugar Cookie Dough."
Quote and recipe by @twofashionablefoodies.
Total time: 40 minutes
Prep time: 20 minutes
Bake time: 15 minutes
12 Servings
Ingredients
1 package Sweet Loren's Sugar Cookie Dough
2-3 cups fresh strawberries, diced
1 1/2 cups whipped topping or whipped cream (Reddi-Wip almond and coconut non-dairy whipped cream used here)
¾ cup strawberry sugar glaze (homemade or store-bought), optional
Confectioner's sugar for dusting
Preparation
Let the cookie dough get to room temperature so it becomes more malleable and soft to the touch.
Preheat the oven to 325F. Flip your 12-count muffin pan over, and grease the bottom using cooking spray or coconut oil. Alternatively, you can use a mini muffin pan.
Use a clean surface or cutting board to work the dough (you can dust with flour if it starts to become sticky).
Press down on the cookie dough balls with the palm of your hand to flatten them. You can also use a rolling pin for this.
Take the flattened cookie dough and place it on the underside of the muffin pan. Mold it around the muffin cup so it covers the sides.
Repeat this process by pressing each cookie dough ball under one of the muffin cups. If you have a mini cupcake pan, you could split one cookie dough ball in two and make smaller cups.
Place the muffin pan in the oven (cookie side up) and bake for 13-15 minutes.
While cookie cups are baking, dice your strawberries and combine in a bowl with the strawberry glaze. Set aside. You could easily customize this recipe and make individual cups and you can control how many strawberries or how much glaze to use.
Take cookie cups out of the oven. It is normal to have spill-over or irregular edges around the cups. While the cookie dough is still warm, cut around or separate any that have stuck together.
Let cookie dough cool for about 10-15 minutes. The cookie cups should easily slide off the muffin pan. You can then trim any excess cookie at the top to form a more polished cookie bowl. (You can snack on the excess bits or sprinkle them on top of your finished dessert).
Fill the cookie cups with a layer of the strawberry mix, then a layer of whipped cream/topping. Repeat so there are two layers of each (or you can choose to do just one layer of each, depending on your preference).
Finish with a dusting of powdered sugar. Enjoy!
---
---