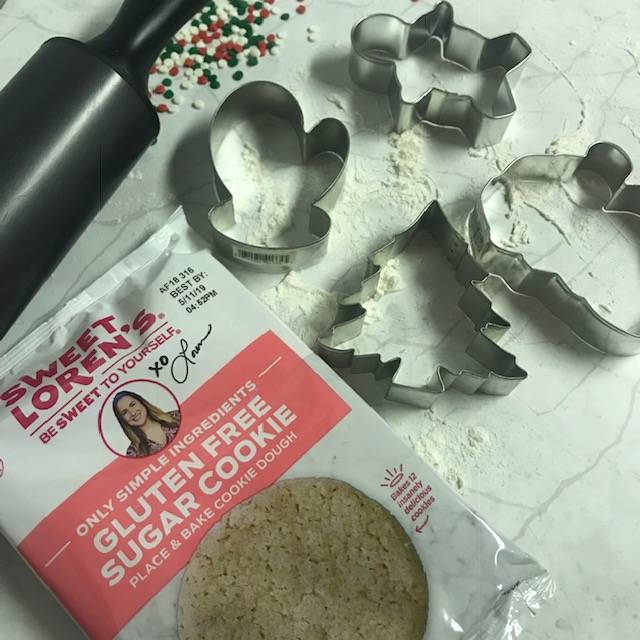 Remove Sweet Loren's Sugar Cookie Dough from the refrigerator and let the dough soften about 20 minutes.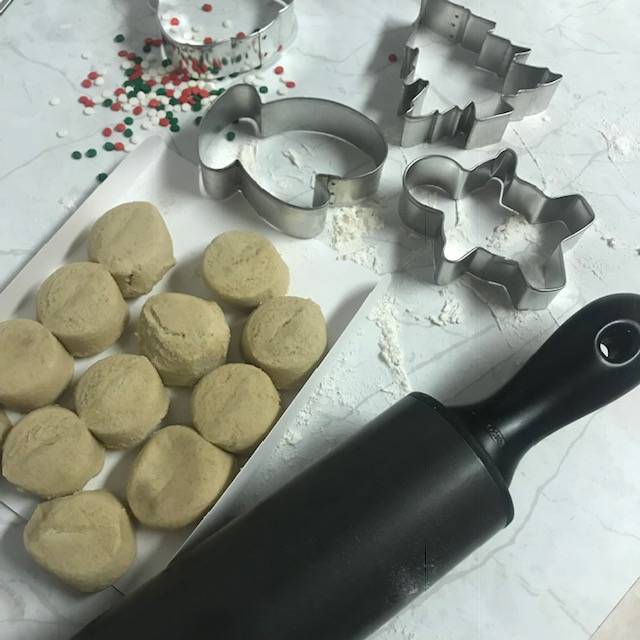 In the meantime, you can gather the rest of your materials and preheat the oven or toaster oven to 325 F.
o Gluten Free Flour
o Cookie sheet(s)
o Rolling pin
o Cookie cutters
o Parchment paper (optional)
o Decorating ingredients such as frosting, sprinkles, colored sugar
Directions:
Flour your work surface.
As soon as the dough is nice and soft, combine the cookie discs together and knead them until you have one big ball of cookie dough. Push down the dough so that it becomes a little more flat and easier to roll.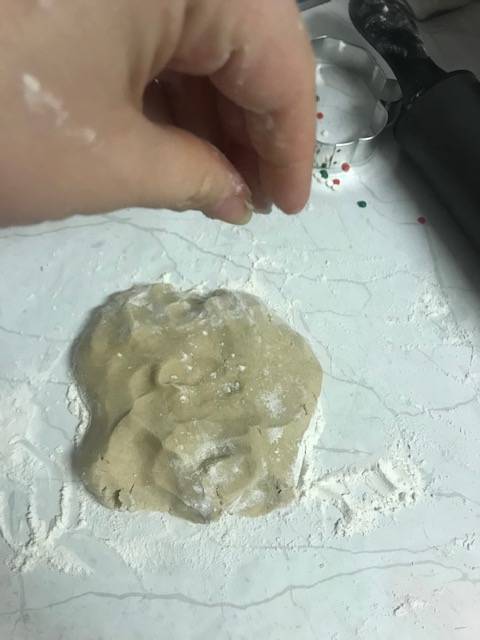 Grab your rolling pin and start rolling.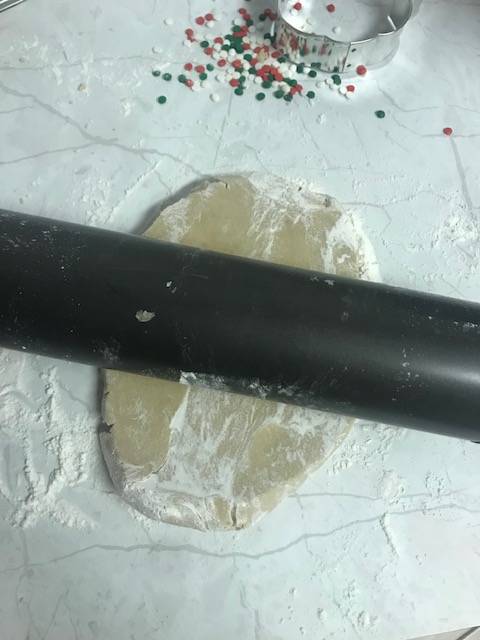 Roll the dough out until it's about ¼ inch thick.
Using your cookie cutters cut out your cookies and place on a nonstick cookie sheet, using parchment paper will make your clean up a breeze. Note: If your sheet isn't non-stick and you are not using parchment paper, we recommend using a non-stick spray.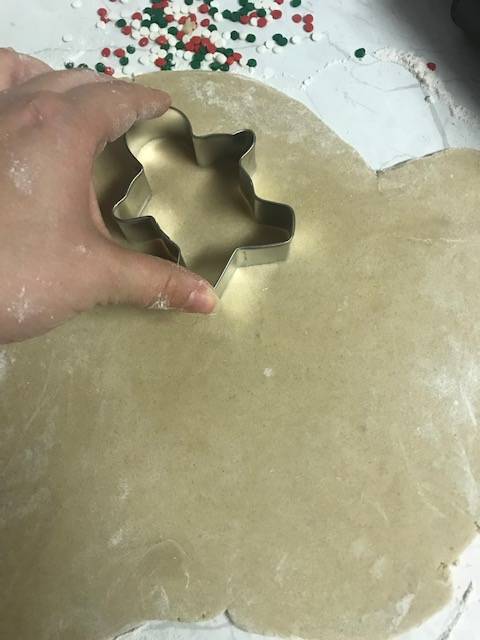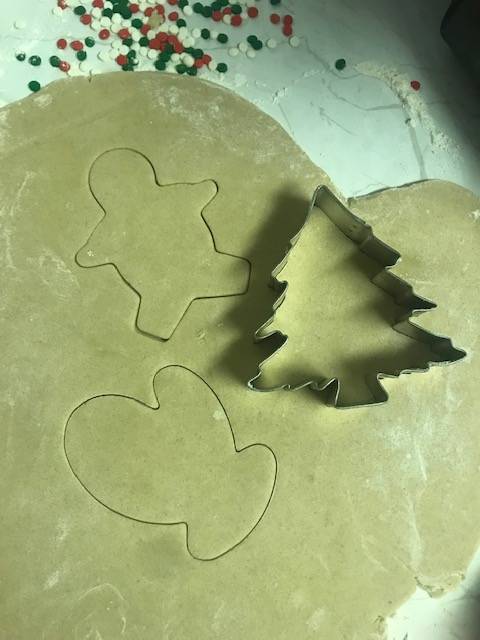 Once you have all your cookies cutout, place the tray(s) into the refrigerator for about 10 minutes, or blast them in the freezer for a few minutes, until the dough feels hard to the touch.
(If you want to bake sprinkles into your cookies, you can add them before refrigerating/freezing your trays and push into the dough)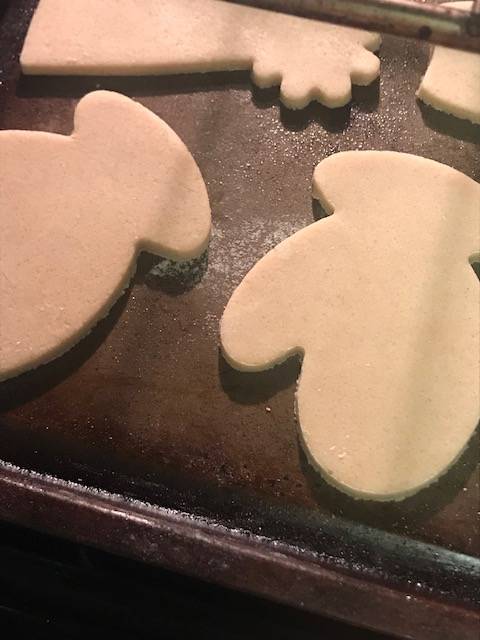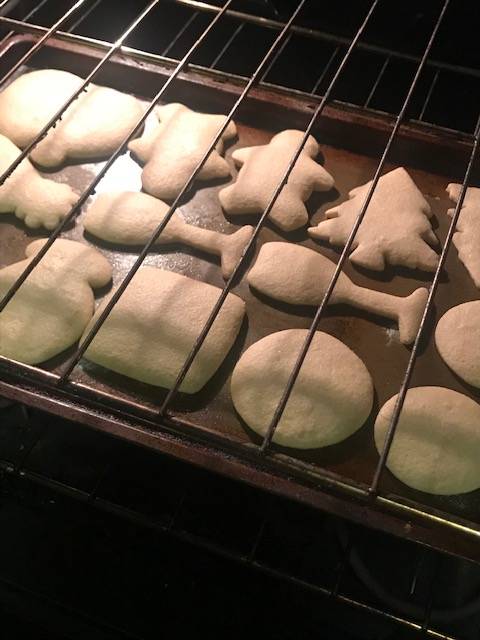 Place them into the preheated oven and bake for 11-13 minutes for a chewy cookie or 13-15 minutes for a crispy cookie. Since ovens do vary, check at the shortest time and add time as needed till your desired cookie.
Remove from oven and place on a cooling rack and allow to cool completely before icing.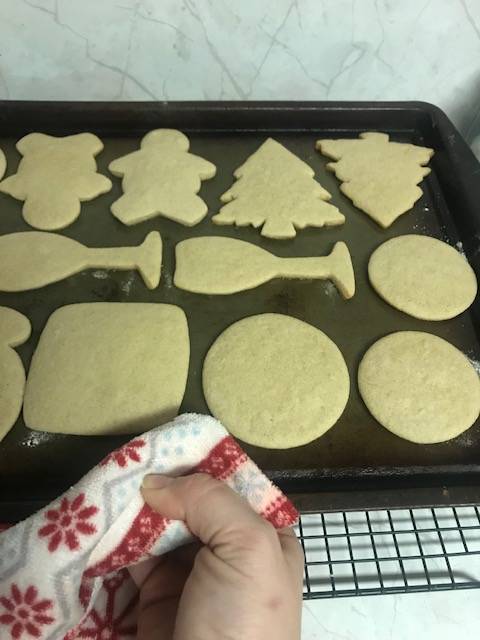 Time to decorate once cooled!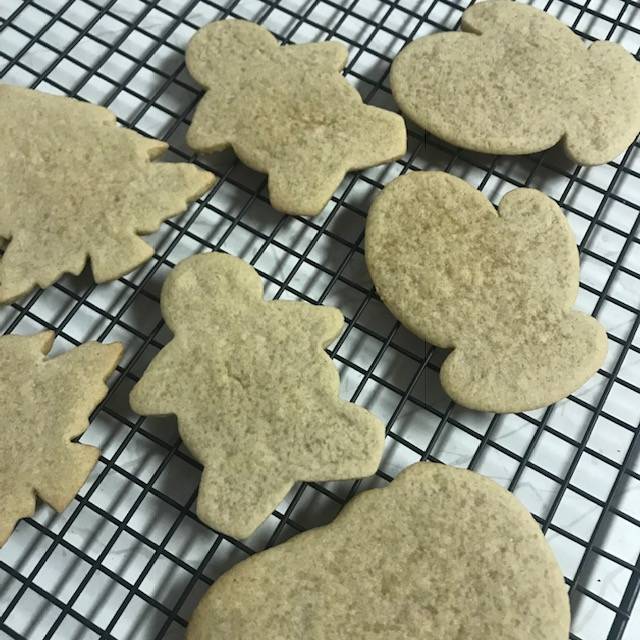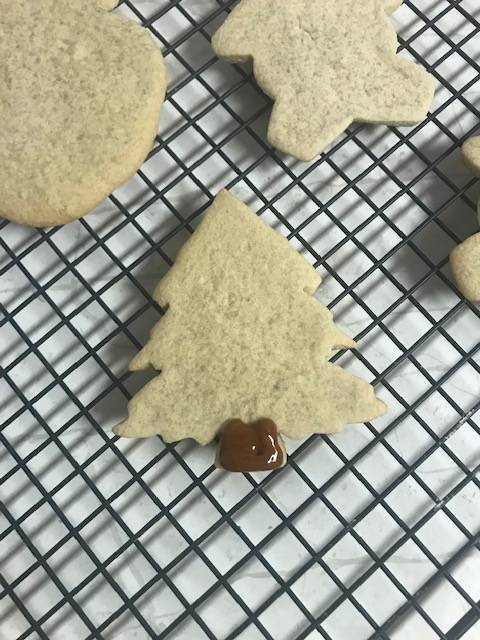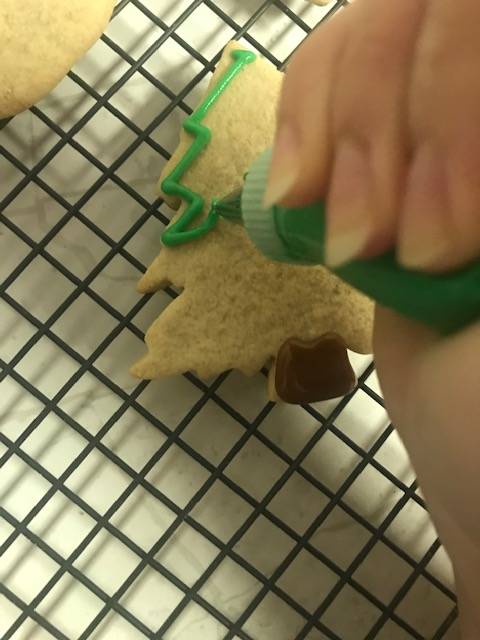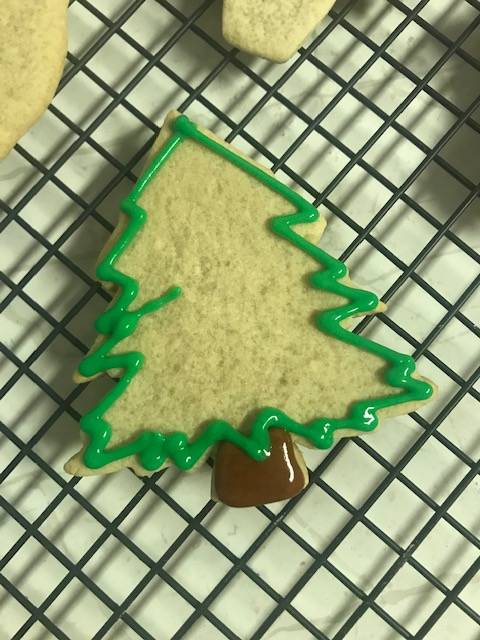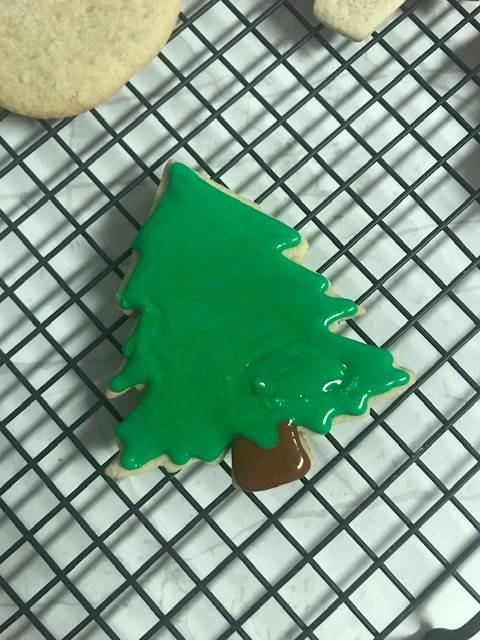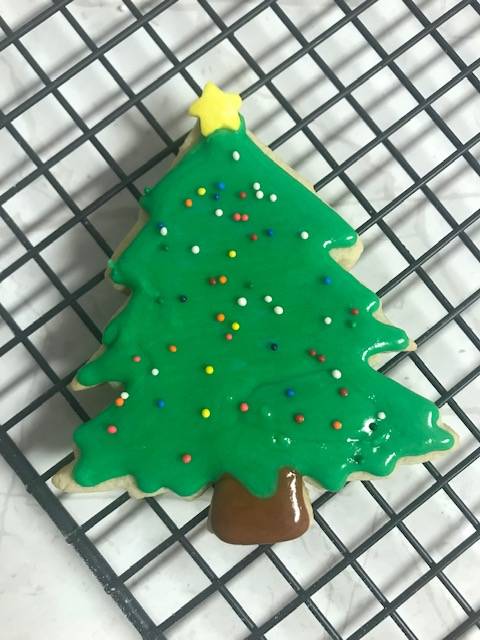 Let icing set. Enjoy!
Happy Holidays!