Let's Dish / Blog
Fall-Inspired Cookie Dough Recipes
Here at Sweet Loren's we're always looking to add a seasonal spin on our cookie dough and include fresh, new recipe ideas for you. We have three special recipes for you to enjoy and have fun with this fall.
We've included a special Rosh Hashanah dessert recipe for all of our friends celebrating and a reason for everyone to go apple-picking!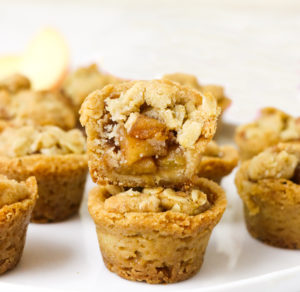 Join us in welcoming back Apple Pie Season with these Apple Pie Bites. Great for all ages, no baking expertise required.
All you need is our Sugar Cookie Dough, freshly sliced apples, and a few ingredients to enjoy this gluten free, plant-based deliciousness.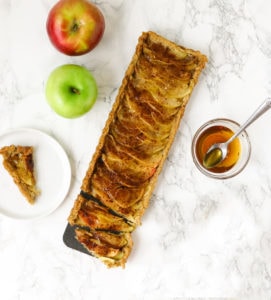 This beautiful Apple & Honey Tart features our Sugar Cookie Dough as the crust and two of our favorite fall flavors, apples and honey.
This dessert is perfect for your Rosh Hashanah celebrations! For all our friends celebrating, we wish you a happy and healthy New Year.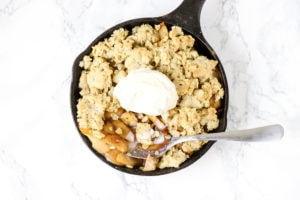 To make this Apple Crumb Skillet, simply top your fresh seasonal apples with either our Oatmeal Cranberry or Sugar Cookie Dough crumbled on top to create this mouth-watering favorite.
We love serving this à la mode. Be sure to dig right in, it goes quick!
---
LETTER FROM LOREN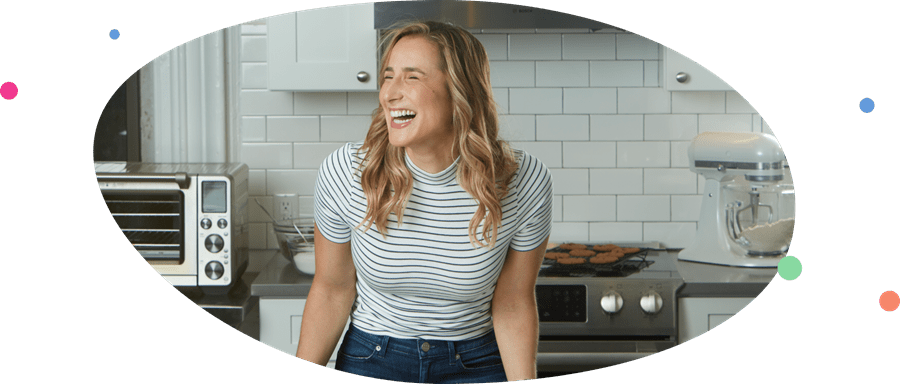 We hope you, your friends & family enjoy these recipes where everyone has a seat at the table and that they fill your homes with extra joy and familiar smells of fall. Sending warm wishes for a Happy New Year to everyone celebrating Rosh Hashanah this weekend and to the beginning of Fall.
Please be sure to share your stories, email us at hello@sweetlorens.com, and tag us when you're enjoying Sweet Loren's, so we can share in the fun!