Let's Dish / Easy Recipes
Brookies with White Chocolate & Sprinkles
Our friend Samantha, @glutenfreereality, shares her take on a Brookie by creating these vibrant Fudgy Brownie & Sugar Cookie Brookies with White Chocolate & Sprinkles!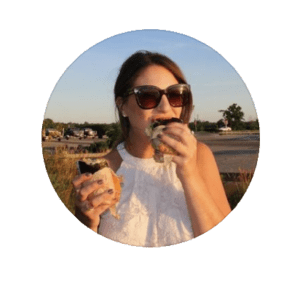 Recipe & photos by @glutenfreereality.
Total time: 1 hour
Prep time: 20 minutes
Bake time: 25 minutes
12 – 16 Servings
Ingredients
1 package Sweet Loren's Sugar Cookie Dough
1 package Sweet Loren's Fudgy Brownie Cookie Dough
½ cup white chocolate chips
Colorful sprinkles of choice
Preparation
Preheat oven to 325°F and let Sweet Loren's Cookie Dough come to room temperature so it becomes soft to touch.
Place the Sugar cookie dough portions into a parchment paper-lined baking pan.
Use your hands to flatten out the dough until it covers the base of the pan (will be about ½" thick).
Place Fudgy Brownie cookie dough portions on top of the Sugar Cookie base.
Flatten out the Fudgy Brownie cookie dough similar to how you did the Fudgy Brownie so there are two layers.
Bake about 20-25 minutes. Since ovens vary, check at the shortest time and add time as needed, until golden on top.
Cool brownie pan on a wire baking rack for at least 25 minutes.
Drizzle Brookie with melted white & colorful sprinkles.
---
---