Let's Dish / Blog
3rd Annual Brookie Bake Off!
You're Invited to participate in our 3rd Annual Sweet Loren's Brookie Bake Off!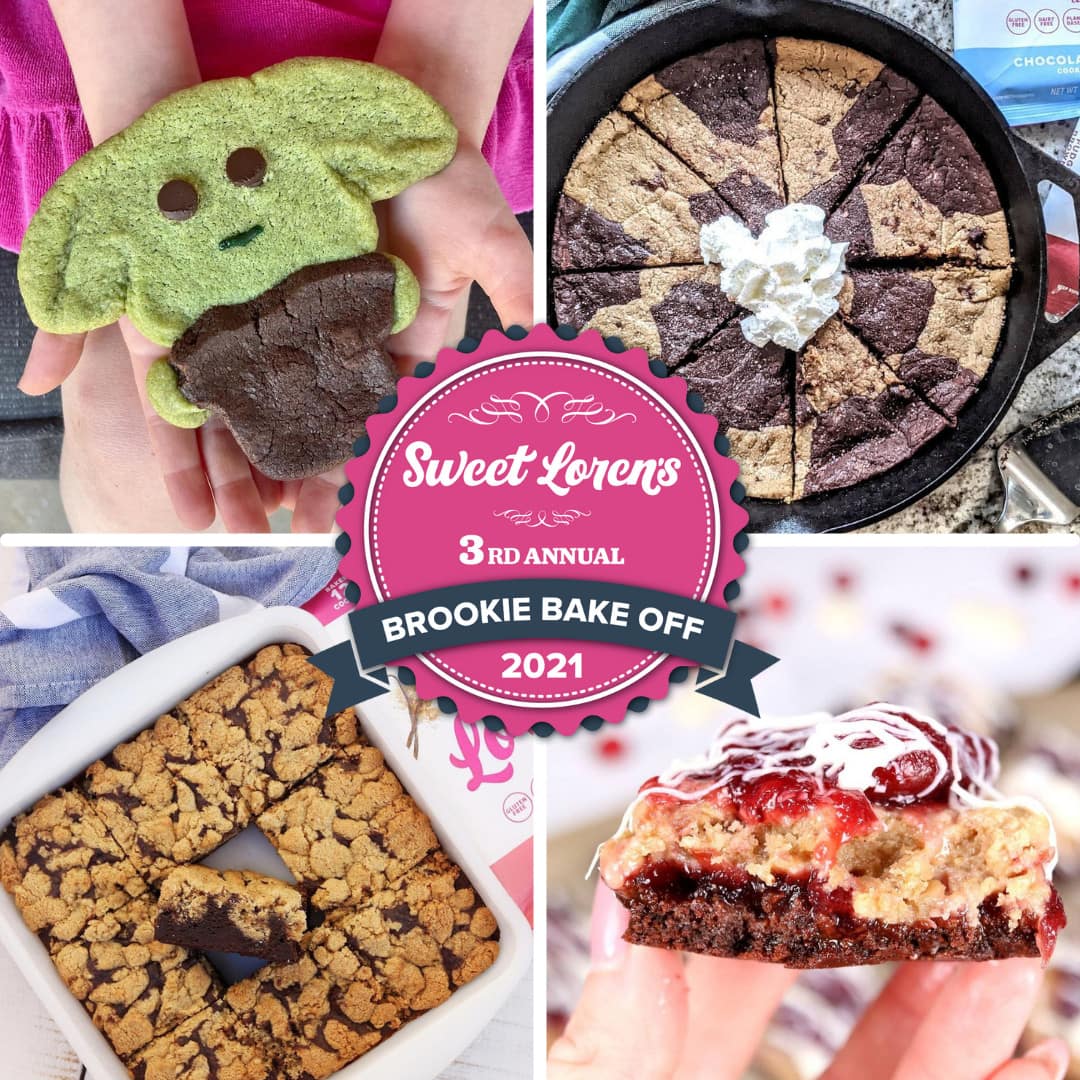 You may be wondering…what is a Brookie? It's a brownie-cookie mashup featuring your two favorite flavors of Sweet Loren's Cookie Dough baked into a dessert dream come true.
You can bake a Brookie in a brownie pan, muffin tin, skillet, or however you like! Make it your own with your favorite add-ins and toppings like fruit, nuts, marshmallows, and more. If you need some inspiration, we've got you covered! Click the link below to browse last year's winning recipes.
Now is your chance to win FREE Sweet Loren's. Let your Brookie imagination run wild and get creative with different shapes and sizes. Plus, don't miss our special offer for you below to have a Variety Pack shipped right to your door this baking season.
How to Enter the Brookie Bake Off:
Bake up your take on the Brookie (remember you'll need to use two different Sweet Loren's Cookie Dough flavors!)
Post to your social media account on Instagram or Facebook tagging us @sweetlorens and include #sweetlorensbrookie.
Don't use social media? No problem! You can submit your entry here.
Winner Selection:

We'll be picking a new winner every 2 weeks now through Tuesday December 21, 2021 so don't wait to submit your entries!
Winners will be announced on @sweetlorens Instagram and Facebook on:
Tuesday November 9, 2021
Tuesday November 23, 2021
Tuesday December 7, 2021
Tuesday December 21, 2021
Prizes:

Each winner will have a Variety Pack of Sweet Loren's Cookie Dough shipped to their home, that's 6 packs, 72 cookies! Open to Continental U.S. residents only, 18+ years old.
Our Gift To You
To make it even sweeter, we're offering 10% OFF all orders on sweetlorens.com now through 11:59pm ET 12/31/2021 with code: BAKEOFF.
Ship to your home or send to someone special this holiday season. SHIPPING INCLUDED! Available only within the Continental U.S.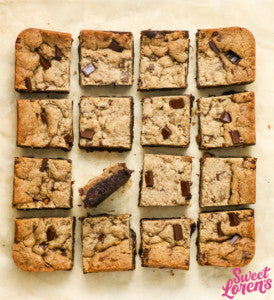 ---
LETTER FROM LOREN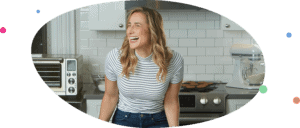 I am so excited to launch our 3rd Annual Brookie Bake Off! As many of you may know, the Brookie is one of my all-time favorite recipe to make with Sweet Loren's. I especially love our S'mores Brookies during the fall. Trust me, these are a crowd pleaser! I love baking them up and serving a-la-mode when friends and family come over for dinner.
Brookie recipe possibilities are endless, so I can't wait to see what you create. Don't forget to tag us so we can share in the fun!